Ken Burton has been a professional artist for almost 30 years; being initially inspired by Victorian watercolours, he has during that time, visited almost every county in the U.K. producing paintings, predominately in watercolour, of the rapidly changing countryside, towns and villages.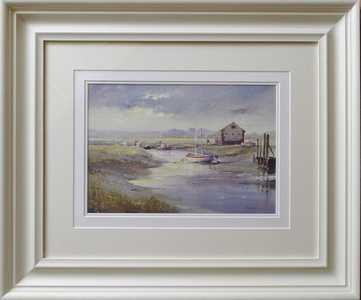 While exhibi
ting in galleries across the UK, his work has also been reproduced as Limited Edition prints an
d books, and is in private collections in the U.S.A., Australia, New Zealand and Europe.
Ken also paints in Acrylics on cotton canvas board; a looser style combining brush and palette knife, depicting coastal scenes, cityscapes and industrial scenes. He has also produced drawings in ink, pen and wash, stemming from training in his e
arly years in design and engraving.